Welcome to the Gardeners' Digest! The Gardeners' Digest is a monthly update from the Garden Girls, the design team at Two Peas In a Bucket. You can hop from one blog to the next (beginning with Two Peas'
Garden Girl blog
) to see inspiring projects, sneak peeks, and fresh product picks. You might even find a give-away or two, so make sure to read each post carefully. ;)
Here's a project I've made recently using some of my favorite products: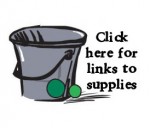 I am completely obsessed with the new
Chap collection
by American Crafts. It's full of great patterns that can be used for masculine projects, but is so universal that it could be used for almost anything.
I've jumped on the Project Life bandwagon & am using the Chap line right now in lieu of purchasing specific PL products. I'm going with a very carefree, whimsical approach & plan on changing up my supplies on a constant basis.
Speaking of Project Life, have you seen the new
2012: Captured
series by fellow Garden Girl Lisa Truesdell at Two Peas? If you've ever thought about doing PL, or even if you'd like to learn more, you would LOVE Lisa's free class. I love her style of doing PL & I can't wait for this week's lesson!
Even before I was a Garden Girl, Two Peas has always been my one-stop shop for paper crafting supplies. I love that they carry the latest & greatest... and I love the free shipping options. :) ***This month's free shipping code for orders $50+ is: NY2012
Each of the Garden Girls are sharing their top 5 product picks for this month. Here are some that make my heart go all pitter patter:
1. American Crafts
Chap Just Write Journaling Cards
- I'm using these right now instead of the Project Life cards. They fit the page protectors PERFECTLY! The colors and designs are perfect for my very testosterone driven household. The pack includes 24 frames & journaling cards (3" x 4", 4" x 6", + smaller banner/title cards.)
2. Fiskars
Jenni Bowlin Blue Ribbon punch
- This has to be THE cutest tool I've seen in a long time. Of course, you can make blue ribbons with it, but it's perfect for banners too! I'll show you more in my Finally Friday Video this week!
3.
Smash Date Stamp
- this stamp is perfect for Project Life! I love adding a quick date to my pages!
4.
Crate Paper's Paper Heart
collection - my favorite Valentine's day collection! The designs can be used all year long & are GORGEOUS!
5.
Tim Holtz Tiny Attacher
- I use this tool on a daily basis! It's perfect for securing washi tape, ribbon, & can be used alone as a design element. Trust me on this one. You need this tool. :)